Award – EFFIE 2015
---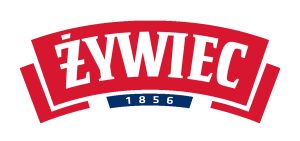 Zywiec Brewers' School is a campaign that reintroduces beer types which haven't been produced by the brewery for a long time. It is a call to the nation to show that Zywiec is a brand with the history and tradition of brewing.
As part of the activities under the motto "The most important decision in your Zywiec" (Zywiec refers to the word "life" in Polish) and having three new types of beer, we decided to give the vote to consumers to choose which is the best and should be in stores for good. We conducted the largest crowdsourcing event in Polish beer industry.
Online users voted more than 100,000 times, and the clear winner turned out to be a beer Zywiec Biale.
We created three 60 seconds films to launch the campaign Brewers' School, which teach about new types of beers, show history of the Zywiec Brewery, production process and how to serve them. This way we wanted to promote the culture of drinking beer and mostly to help customers in their decision.
TV spots were broadcast on the Discovery Channel and online.
Additionally I created print and OOH executions based on the main message to support the TV spots.
I was responsible for the overall campaign outcome, from deleveloping ideas how to introduce new types of beer to the market, through creative ideas for adverts, to art direction of film and photoshoot.