Award – EFFIE 2015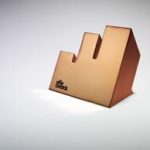 ---
Philips Lumea is a new-generation epilator which uses an innovative light-based technology. One treatment lasts for six weeks during which you don't have to worry about hair. This is impossible in the case of using other forms of hair removal.
Thanks to Philips Lumea women legs can finally relax and have a first long holidays break from shaving. This way a concept "6 weeks vacation of epilation" was created.
Based on this idea I created an interactive banners, print ads, calendar.